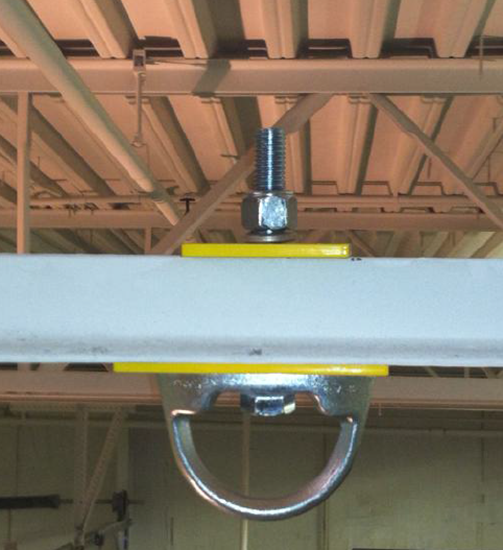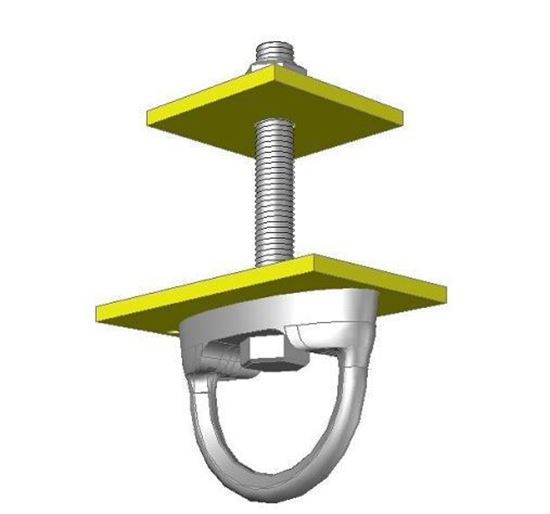 Fixed Truss Anchor
Part No.:
Fixed Truss Anchor- #FTA200- Single Piece
FIXED TRUSS ANCHOR KITS 
Manufacturer: Diversified Fall Protection
In some instances, the truss system found in your building may be strong enough to support a fall protection system.  By permanently attaching a D-Ring anchor to the bottom chords of an overhead truss system, we can create an OSHA compliant anchor point that serves as part of a fall arrest system.  Unlike our Connect Safe Portable Truss Anchors, the Fixed Truss Single Point Anchor is mechanically attached with steel plates and a threaded bolt and nut combination.
Installation Notes:
Truss anchorage locations must be approved by a safety engineer or a qualified person and must meet all of the requirements noted in the Connect Safe Fixed Truss Anchor Instruction Manual.
Bracing shall be straight, undamaged, and meet the original design intent
The span and loading of the truss affects the allowable concentrated load that may be applied to the truss. It must be capable of withstanding a concentrated load of 900 pounds with a safety factor of two
No more than one user is permitted at a time per truss
Do not attach to a truss that is smaller than 18 inches in height
The truss must be inspected by an engineer or qualified person for structural integrity which includes but is not limited to corrosion, end connections, size, load capacity, welds, existing loading, bracing, span, or any other unsafe conditions