WE HAVE THE BEST WALKWAY SOLUTIONS FOR YOU
Whether your employees need elevated platforms to access HVAC units, mechanical, electrical, and plumbing (MEP) systems, Unistrut Service Company can help with your catwalk and mezzanine needs. We are the source for OSHA compliant catwalks and mezzanines.
From simple ladders and small platforms to more complex structures designed to provide safe access to elevated equipment, we can provide cost-effective solutions for the conversion of unusable overhead space into efficient overhead maintenance walkway space.
BOLTED CONNECTIONS ELIMINATE THE NEED FOR WELDING
Unistrut catwalk and mezzanine systems utilize strong, lightweight United Interlock Grating and feature bolted connections to eliminate the welding associated with conventional steel fabricated structures.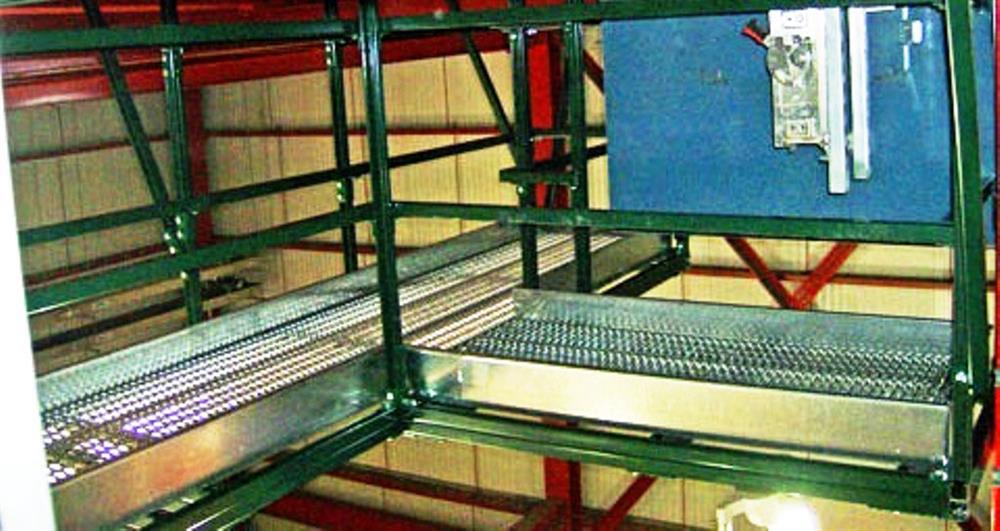 ADVANTAGES OF UNISTRUT CATWALK AND MEZZANINE SYSTEMS
Lightweight aluminum or pre-galvanized grating sections reduce overall catwalk system dead load compared to conventional bar-grating systems.
Roll-formed grating panels are made from structural grade steel.
Exclusive 360-degree anti-skid panels are available for slip-resistant applications.
Open-air design permits the flow of light and air prevents the build-up of water, grease, oil and other debris.
Bolted connections eliminate the need for welding.
Unistrut catwalk and mezzanine systems are designed to customer requirements to allow safe access around existing obstructions or site conditions. Additional services such as structural calculations or engineering seals can also be provided.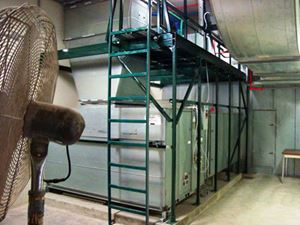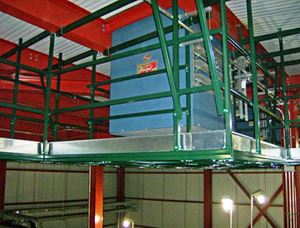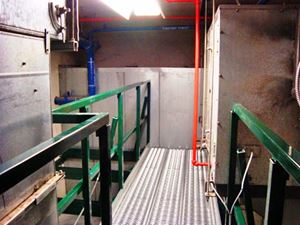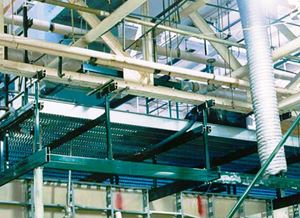 Connect with Unistrut
Tell us about your application's needs, and we'll suggest proven products, services and solutions to exceed your expectations.