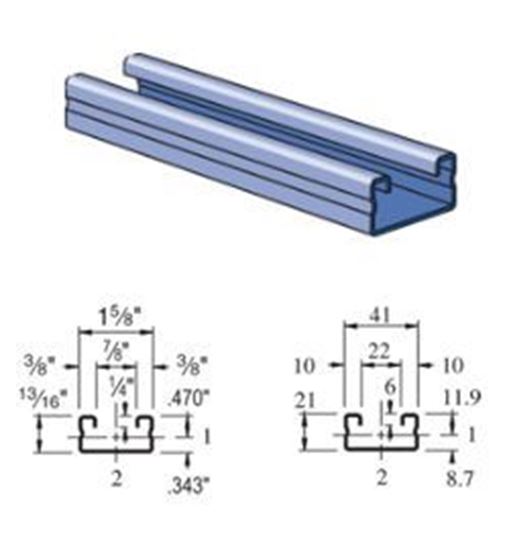 Unistrut P4000 - 1-5/8" x 13/16", 16 Gauge Metal Framing Strut, Solid
CUT TO A CUSTOM LENGTH? MAY SAVE ON SHIPPING
HOW WOULD YOU LIKE IT CUT?
Some cutting jobs allow us to use ground shipping rather than LTL, yielding significant freight savings. A customer service associate will contact you to confirm the cut list and shipping and freight costs prior to finalizing your order. eg - 4 cuts per stick x 5ft per section
Unistrut P4000 is a 1-5/8in wide and 13/16in tall, 16 gauge steel channel. Often used for trapeze supports, seismic bracing, ceiling grids, pipe, conduit, duct, and cable tray supports, racks, and other general framings. This size and gauge of steel offer an advantage of a shallow, lighter profile to avoid over-engineering in a project that requires lighter loads.