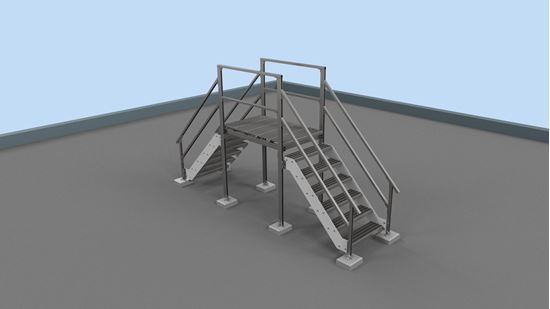 Roof Crossover Systems
Part No.:
CO3STEP-01: 3 step cross over with 5 foot landing platform and guardrail
Crossover Stairs are an ideal solution to create safe access for employees and contractors needing to traverse parapet walls, duct work, and pipes and other rooftop equipment. Each part number comes in kit form to reduce shipping costs and to reduce load on your roof. Stair treads are made from heavy duty, slip resistant grating. The system rests on concrete bases. Assembly required.
Crossover quote form PDF