Commercial and architectural construction markets have relied on the flexibility and versatility of Unistrut Ceiling Grids for years. Typically supported by threaded rod, ceiling grids are ideal for supporting miscellaneous MEP and decorative panels, as well as offering infinite adjustment of lighting in galleries, shops, restaurants and more.  
The versatility of Unistrut ceiling grids allows attachments to be made anywhere along the channel opening without time consuming fastening methods such as welding or drilling. The ease of installation and abundance of available fittings means significant savings in time and labor cost.  Thanks to the infinitely adjustable nature of structures built with the Unistrut System, your new ceiling grid can easily adapt to changing needs.
**Download Unistrut Ceiling Grid Standard Detail Drawings**

*Download Unistrut Ceiling Grid Quote Template*
Unistrut Ceiling Grid Standard Detail Drawings
The tables below contain downloadable standard design detail drawings for typical Unistrut ceiling grid applications.
Please Note: Drawings below are generic details to show design intent only. The drawings will help you gain a better understanding of engineered ceiling grid design, but they are not intended for construction purposes because each system is application specific.
DECORATIVE CEILING GRIDS
In addition to providing structural support for electrical and mechanical systems, Unistrut ceiling grids can also serve as a decorative, design element, creating stunning ceiling site lines with a high-tech look and feel.
APPLICATIONS FOR UNISTRUT CEILING SUPPORT GRIDS
Ceiling support grids from Unistrut let you build support flexibility into any space. Their inherent adjustability saves time and money on new construction, and makes future change fast and easy. The right ceiling support grid from Unistrut offers important advantages, both functional and aesthetic, including:
Ceiling Support
Lighting Support
Electrical support, including raceways
Load support for HVAC components
Manufacturing tool support
Shelving Support
Forming decorative environmental elements
Creating ceiling site lines
CONTACT THE CEILING GRID EXPERTS
Unistrut ceiling grids are designed specifically to the customer's requirements and can be designed to accommodate existing obstructions or site conditions. If desired, additional services such as specially painted grids, seismic bracing, structural calculations or engineering seals can be provided.
Whether your application requires Unistrut ceiling grid materials for a do-it-yourself installation, or you are looking for expert design, engineering assistance, and installation, Unistrut Service Company is here to help. Ready to learn more about Unistrut ceiling grids, or to get a quote? Contact us today!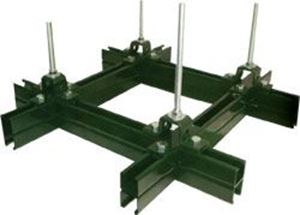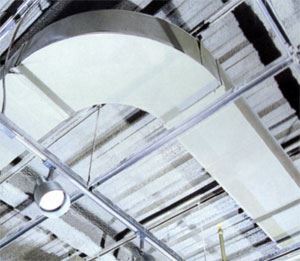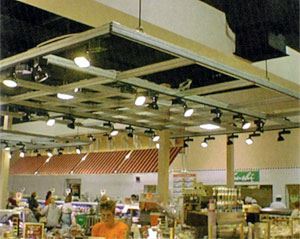 Connect with Unistrut
Tell us about your application's needs, and we'll suggest proven products, services and solutions to exceed your expectations.