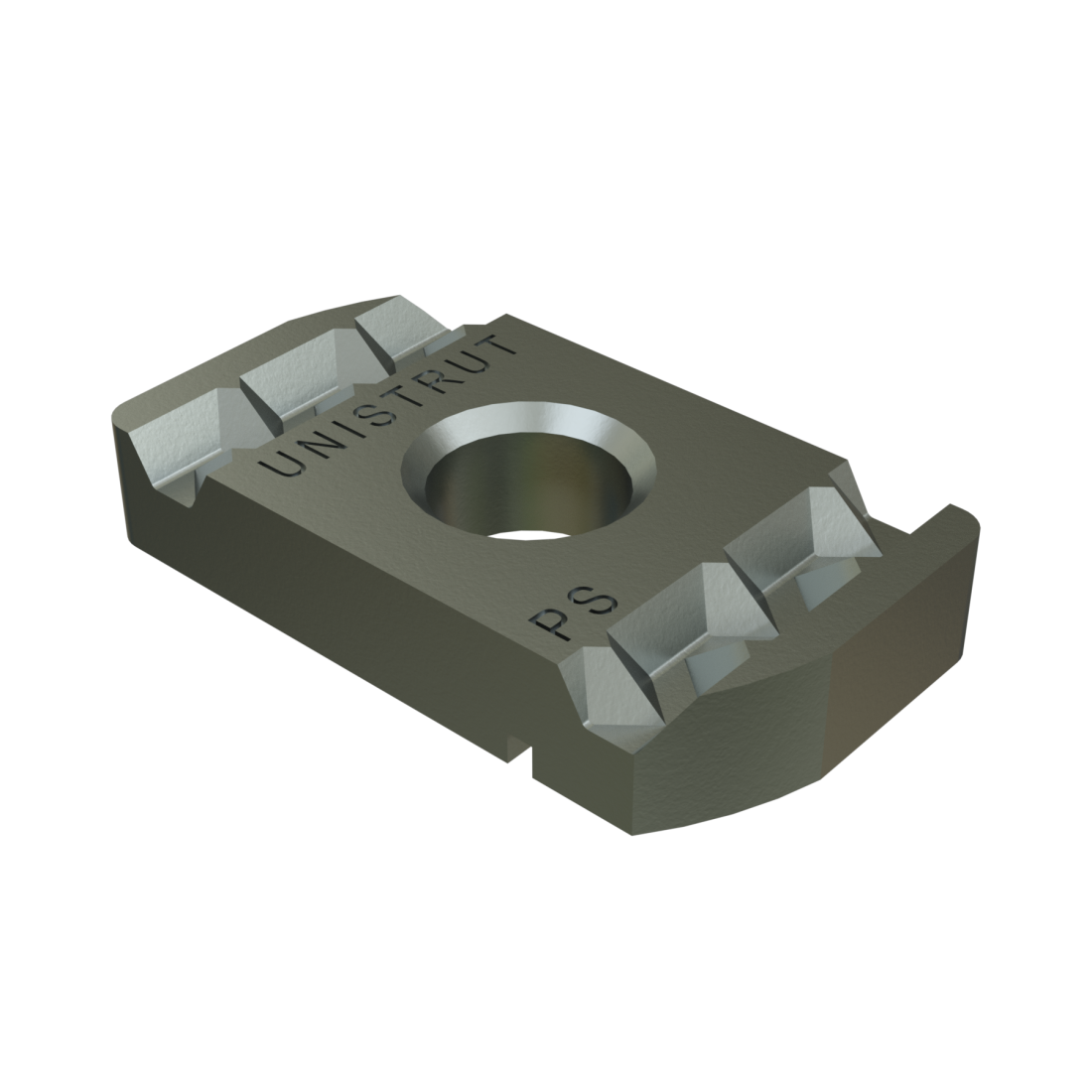 P3006 thru P3013 - Channel Nuts w/o Spring (1-5/8" Series)
Channel Nuts allow for easy installation into Unistrut channel. The shape of the body is designed to orient itself in the channel during torquing to align properly for installation.


Features:
The 1/2" and 5/8" sizes in an EG finish are OPM and LARR pre-approved for seismic bracing.
Seismic load capacities have been tested in accordance with seismic standards
No tangling in the box
OPM pre-approved for seismic applications
This series is available in Electrogalvanized (EG), Unistrut Defender (DF), Hot-Dip Galvanized (HG), and Stainless Steel (SS).
P3006 thru P3013 CUT SHEET PDF DOWNLOAD