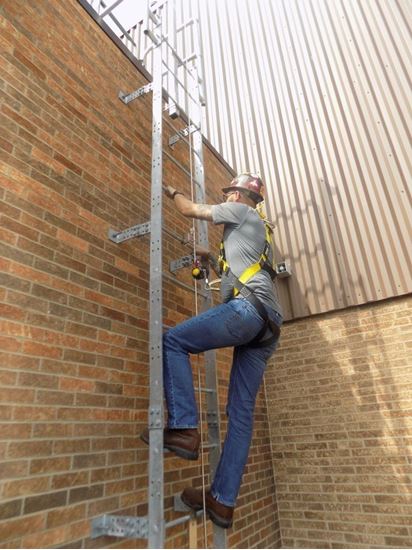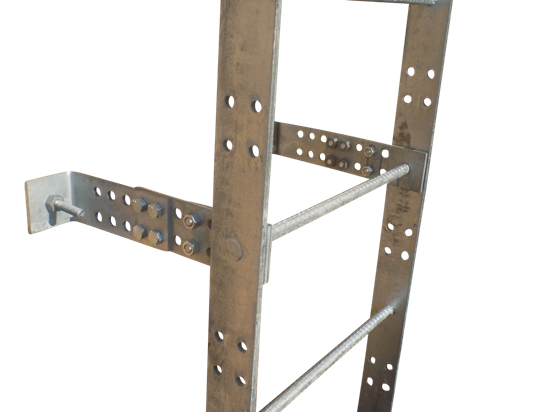 Roof Access Ladders
Part No.:
5' Standard Ladder
Ladder Configuration:
Standard Ladder
Roof Access Ladders from Diversified Fall Protection solve all of the problems associated with the commercially available ladder solutions found on the market today. Designed with Set and Bolt Technology for precise placement and adjustment of stand off brackets, Diversified's revolutionary ladder design eliminates field modification of stand off brackets. 
Say good-bye to modifying permanently welded stand-off brackets when obstructions interfere with ladder installation. Every EZ Series Ladder complies with OSHA's revised 1910.23 regulations for fixed ladders and carries a lifetime warranty.  Choose EZ Series for all your access ladder needs –we offer the fastest installing, easiest climbing, and longest lasting ladder available! 
Better Ladders By Design

We used our knowledge base amassed during thousands of ladder installations to come up with a laundry list of common pain points.  Traditional, commercially available roof access ladders typically require field fabrication, which results in slower–and more costly labor charges. These same ladders are difficult to climb once installed too.  We took this information and challenged our engineering department to create a better ladder. (US Patent # 11,142,951)