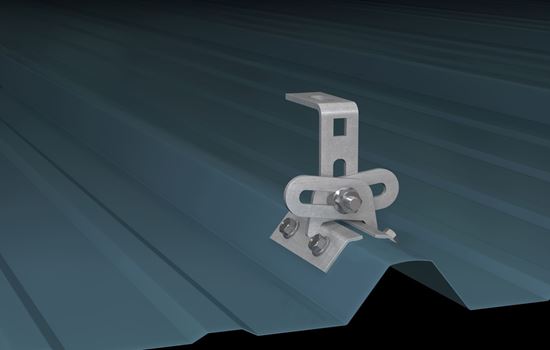 S-5! ProteaBracket
Part No.:
S-5! ProteaBracket- Aluminum Single Piece
The S-5!® ProteaBracket features an adjustable attachment base and multiple solar module attachment options to accommodate varying widths and heights. There are no messy sealants to apply and no chance for leaks.
ProteaBracket comes with factory-applied, adhesive rubber sealant to ensure quick installation and a weatherproof fit. ProteaBracket is the perfect match for our S-5-PV Kit and spares you the hassle of cold-bridging! For a solar attachment solution that is both economical and easy to use, choose ProteaBracket.
ProteaBracket Product Brochure
ProteaBracket
CAD