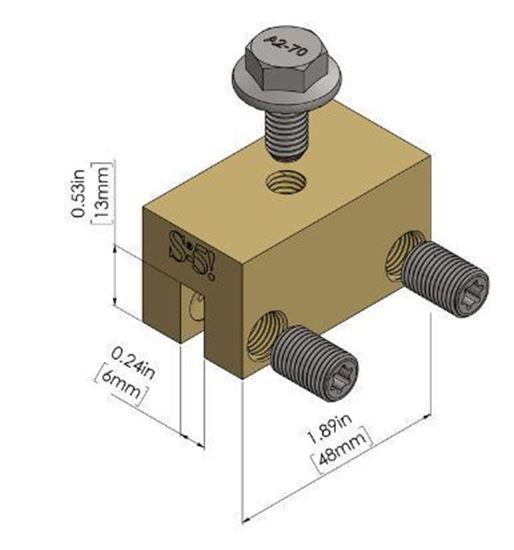 S-5! S-5-B Brass Attachment Clamps for Copper Roofs
Part No.:
S-5-B Single Piece
The S-5-B clamp is specifically designed for double-folded copper standing seam paneling. The S-5-B Mini clamp is a bit shorter than the original S-5-B and has one setscrew rather than two. The Mini is the choice for attaching all kinds of rooftop accessories. 
Available in single pieces or boxes of 24 pieces. 
Manufacturer: S-5!
Tiered Pricing Available