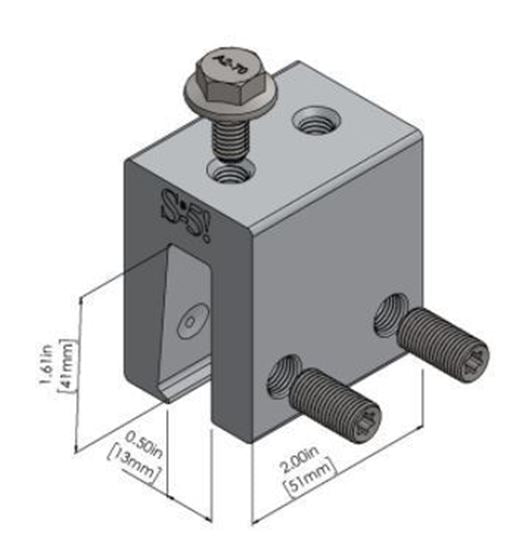 S-5! S-5-N 1.5 Attachment Clamps for Nail Strip Metal Roofs
Part No.:
S-5-N 1.5 Clamp Single Piece
Nail strip profiles just got a whole lot simpler! The S-5-N 1.5 clamp boasts an angular throat that accommodates most nail strip profiles, minimizing the need to field crimp. An angled wall with a nose permits the S-5-N 1.5 to engage the triangle type profiles during the installation process—there is no longer a need to hold the clamp in place while setscrews are tensioned.
The combination of these two features allows the clamp to sit straighter on the seam. The S-5-N 1.5 Mini clamp is a bit shorter than the S-5-N 1.5 and has one setscrew rather than two. The Mini is the choice for attaching all kinds of rooftop accessories. 
Available in Single pieces or in boxes of 25.
Manufacturer: S-5!
Tiered Pricing Available
S-5-N Mini Seam Profiles (See image)