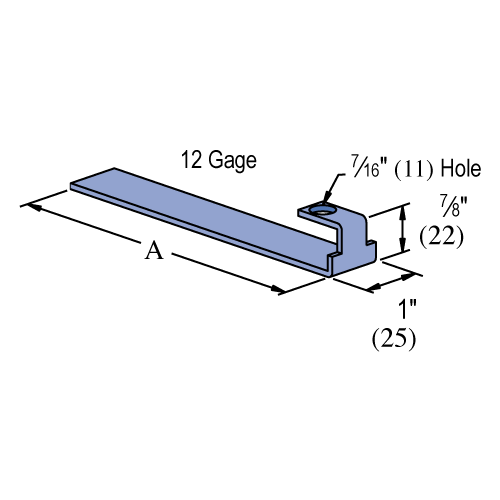 P1658A - 12" - BEAM CLAMP (1-5/8" SERIES)
A length: 15"
Retainer Strap P1654A thru P1661A series retainer strap is intended to be used to secure the beam clamp to the beam.


FEATURES:
Strap to secure beam clamp

Beam Flange Width: 12"
Use with P1648S Thru P1651S, P239 8S, P2401S & P2403S beam clamps per the table.
This series is available in Electrogalvanized (EG), Hot-Dip Galvanized (HG) and Perma-Green (GR).
BRANDS AVAILABLE:
P1654A THRU P1661A CUT SHEET PDF DOWNLOAD