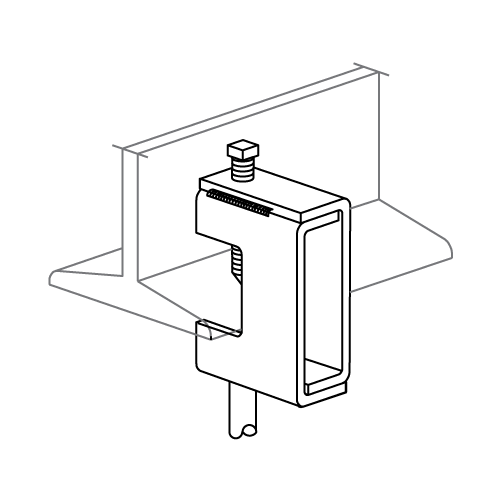 P2398S thru P2405S - Beam Clamp (1-5/8" Series)
Beam Clamp P2398S thru P2405S series beam clamp is designed to hang threaded rod from a beam.
Features:
Vertical Design Load: Up to 2,400 lbs per table.

1/4" - 5/8" threaded hole size
Beam flange thickness: Up to 7/8"
Set screw included
This series is available in Electrogalvanized (EG), Hot-Dip Galvanized (HG) and Perma-Green (GR).