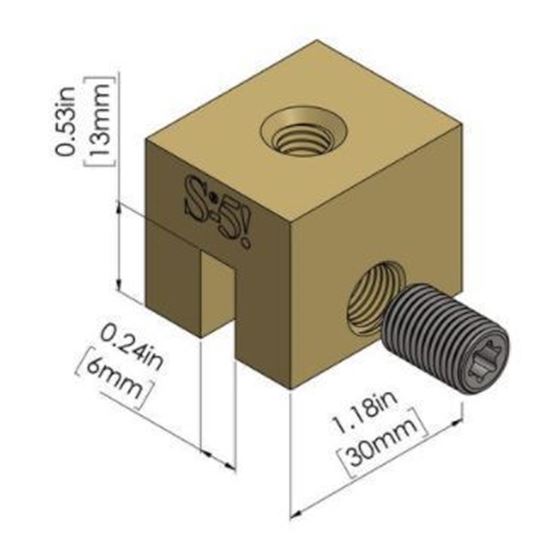 S-5! S-5-B Brass Mini Attachment Clamps for Copper Roofs
Part No.:
S-5-B Mini Single Clamp
The S-5-B Mini clamp allows architects to maintain the beautiful appearance of copper roofing. The brass clamp fits either traditional standing or batten seams. 
This Product does NOT Include the 8MM x 16MM bolt
Available in single pieces or boxes of 40 pieces. 
Manufacturer: S-5!
Tiered Pricing Available