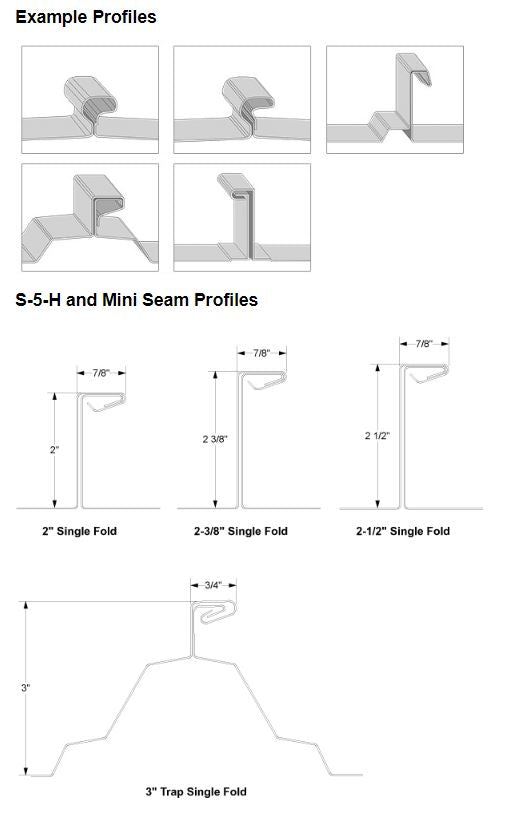 S-5! S-5-H Attachment Clamps for Horizontal Seam Metal Roofs
Part No.:
S-5-H Clamp- Single Piece
The S-5-H clamp's two-piece design allows it to be installed anywhere along the length of the rib, making installation fast and easy! Just place the clamp on the seam, slide the insert piece into place and tighten the setscrews. The S-5-H clamp is perfect for use with the S-5!® ColorGard® snow retention system and other heavy-duty applications. The S-5-H Mini clamp is a bit shorter than the S-5-H and has one setscrew rather than two. The Mini is the choice for attaching all kinds of rooftop accessories.
Available in boxes of 15 
Manufacturer: S-5!
Tiered Pricing Available
S-5!-H Seam Profiles (See image)