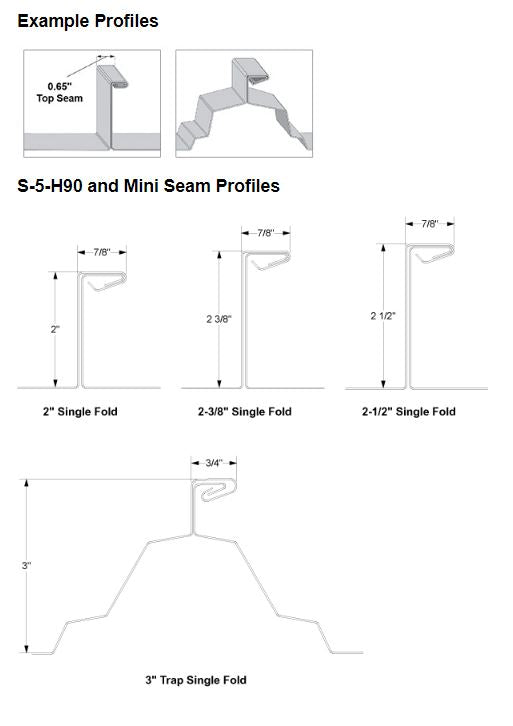 S-5! S-5-H90 Attachment Clamps for Horizontal Seam Metal Roofs
Part No.:
S-5-H90 Clamp- Single Piece
The S-5-H90 clamp is perfect for use with the S-5!® ColorGard® and X-Gard™ snow retention systems and other heavy-duty applications. The S-5-H90 Mini clamp is a bit shorter than the S-5-H90 and has one setscrew and one threaded bolt hole rather than two. The Mini is the choice for attaching all kinds of rooftop accessories.
Available in single pieces or boxes of 30
Manufacturer: S-5!
Tiered Pricing Available
S-5!-H90 Mini Seam Profiles (See image)