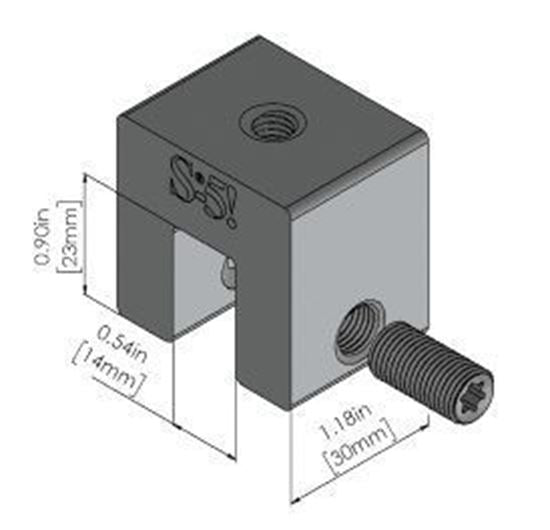 S-5! S-5-S Mini Metal Roof Attachment Clamps for Snap Seam Profiles
Part No.:
S-5-S Mini Single Piece
The S-5-s Mini clamp is an extraordinary versatile clamp. It was created for popular snap-together profiles- including residential profiles such as Taylor Metal's Easy Lock Standing Seam and the Firestone UC4. The s-5-s or S-5-s Mini can be used on horizontal seams under 0.54" to avoid field crimping the seam. 
This Product does NOT Include the 8MM x 16MM bolt
Available in Single pieces or boxes of 50 pieces. 
Manufacturer: S-5!
Tiered Pricing Available
S-5-S
 Seam Profile (See images)