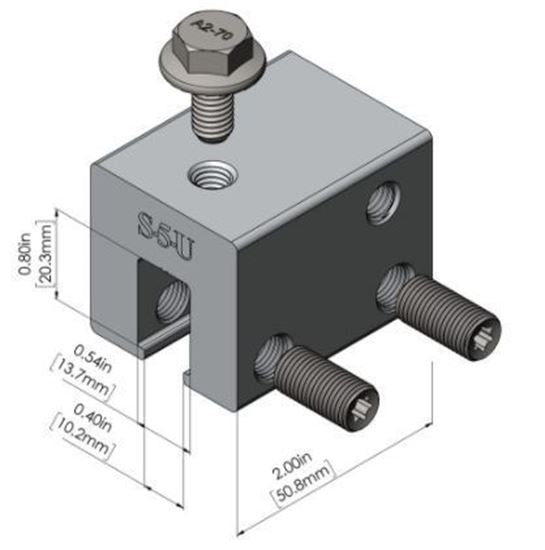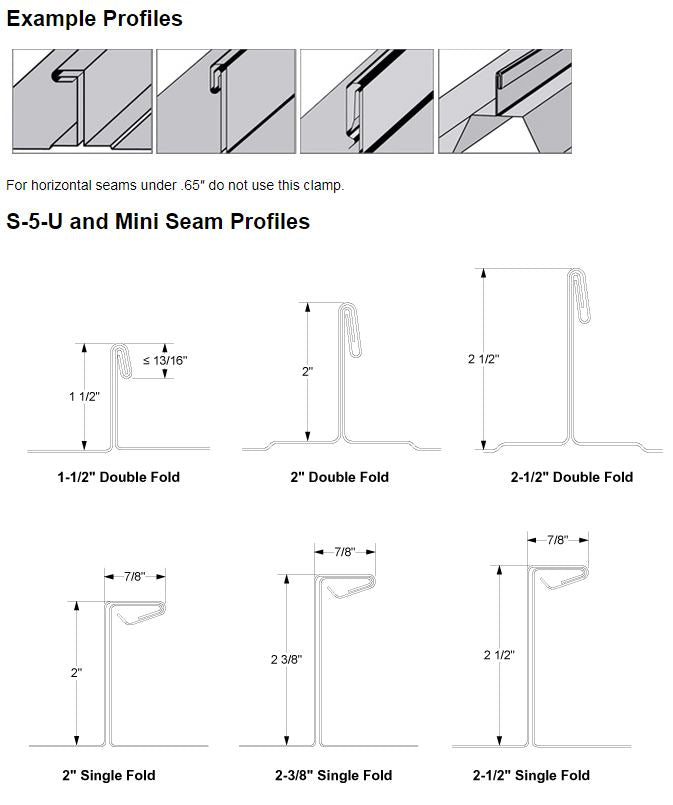 S-5! S-5-U Universal Metal Roof Attachment Clamps
Part No.:
S-5-U Clamp- Single Piece
The S-5-U clamp can be used on vertically-oriented seams and, by rotating the clamp 90 degrees, it can also be used on most horizontal 2″ seam profiles. Its simple design, generous dimensioning, and multiple hole orientations are what make the S-5-U clamp so versatile for use with the S-5!® snow retention products, such as ColorGard®, as well as with other heavy-duty applications.
Available in boxes of 30 
S-5!-U
 and Mini Seam Profiles (See images)