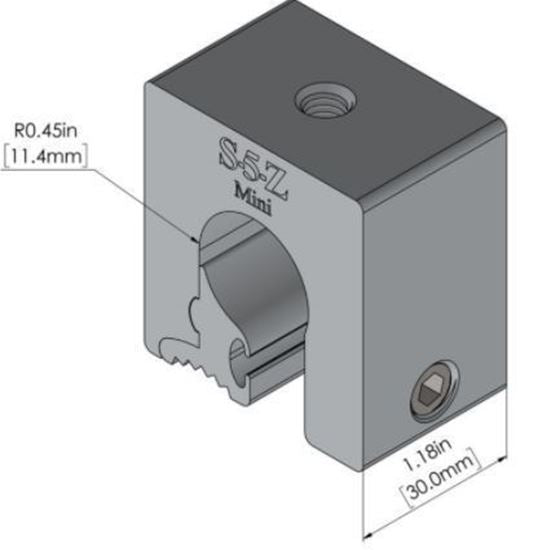 S-5! S-5-Z Mini Attachment Clamps for Zip-Rib®, Kalzip®, and Bulb Seam Metal Roofs
Part No.:
S-5-Z Mini Single Clamp
The S-5-Z Mini clamp is specifically design to fit Zip-Rib, Kalzip, and similar profiles that have a round "bulb" seam configuration. Its two-piece clamp design clamp design allows it to be easily installed anywhere along the length of the rib. 
This Product does NOT Include the 8MM x 16MM bolt
Available in single pieces or boxes of 68 pieces. 
Manufacturer: S-5!
Tiered Pricing Available
S-5-Z Seam Profiles (See image)